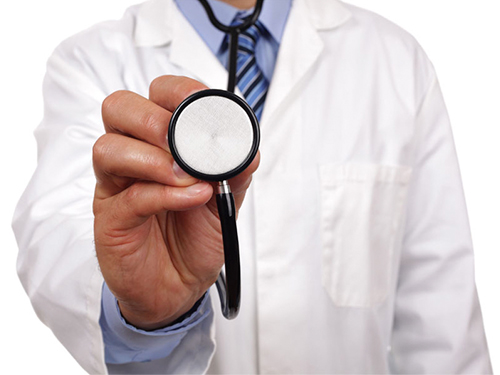 Experienced General Practitioners at Union Quay Medical Centre
Forming a trusting relationship with your General Practitioner is important for the majority of people. Whether you suffer from a chronic illness, or require advice on a medical subject, our GPs in Cork will ensure that you receive information and education. Your care and well-being is our number one priority.
In recent years, due to the advancement of the internet, many people are now attempting to self-diagnose online. While the internet provides a vast amount of trustworthy and important information, there is also a great amount of misinformation available online. For this reason, it is important to consult an experienced professional where your health is concerned.
Affordable GP Visits in Cork
At Union Quay Medical Centre, we realise that medical care can be expensive. Your health should never be compromised due to financial issues. That is why we have developed a membership service for GP visits in Cork. We hope to minimise the financial burden and encourage people to visit their General Practitioner for medical attention or for a consultation.
By paying €17 per month for an adult or €5 per month for a child, you can have peace of mind that if you require a consultation, or even a medical certificate, there will be no added cost.
Convenient and Efficient GP Care in Cork
It is a common complaint that in today's society people are time poor. Whether it's picking the kids up from school or trying to fit in exercise, it can seem that there are not enough hours in the day. Our location on Union Quay in Cork is aimed at providing convenience for the people of Cork City. We endeavour to make appointments to suit you. We aim to minimise waiting time when visiting a General Practitioner.
Under 6 GP Care
Union Quay Medical centre will be participating in the free GP scheme for children under 6 years of age. If you would like your child to be registered you can choose from the three different ways of registering:
Online registration via the PCRS website – To register for this scheme click on www.pcrsonline.ie.
Phone PCRS on 1890 252 919
Contact or call into the surgery to get this done at the reception desk.
In order to register your child or children you will need the following information:
The PPS number of the child or children you wish to register.
If you do not have a PPS number and your baby is under two months of age, you can register by leaving the PPS number blank. If you leave the PPS number blank, the HSE will write to you separately to acquire the PPS number.
The PPS number of the child's parent or guardian.
Your email address.
Please select Dr Nick Flynn's name on the list of participating GP's.
If you have any questions about this scheme please phone us on 0214310311.
Contraception:
In-depth advice is available about the wide array of contraceptive options available to women and men. Our doctors will discuss these options in detail with you to help decide which is most suitable for you.
Short Acting Contraception:
Contraceptive pills, rings and patches.
Injections.
Barrier methods (condoms – male and female, diaphragms).
Longer Acting Contraception:
Implants (Implanon).
Intra-uterine devices (Mirena, copper coils).
Implant and Intra-uterine device insertion require extra time and should be discussed in consultation in advance with the doctor.
Permanent Contraception:
If you require permanent contraception (i.e. male or female sterilisation). Our doctors will discuss these options with you – advising you on the irreversible nature of these procedures and your suitability for them. Our doctors work closely with local specialists and will refer you to a specialist clinic if you decide to proceed with one of these options.
Emergency Contraception: "Morning After Pill"
If you require the morning after pill it is important to contact the doctor and attend as quickly as possible after intercourse.
* Please note that in some situations the morning after pill is available from your pharmacist without a doctor's prescription.
Unplanned Pregnancy:
Unplanned pregnancy can be a stressful time in your life. Our doctors understand this and will care for you sensitively during this time while advising you regarding crisis pregnancy options.
24HR BP Monitoring
Union Quay Medical Centre now offer 24 hour Blood pressure monitoring. The fee is €50. Phone us on 0214310311 to find out more information.
Ambulatory blood pressure monitoring (APBM) involves measuring blood pressure (BP) at regular intervals (usually every 20–30 minutes) over a 24-hour period while you carry on with normal daily activities. ABPM has the additional advantage of measuring your BP during sleep and it is now known that night time BP may give much valuable information.
Your ABPM is measured with a small monitor, worn in a pouch on a belt, and the monitor is connected to a cuff on your upper arm. This cuff inflates and deflates regularly measuring the systolic (upper) and the diastolic (lower) blood pressure as well as your average blood pressure and heart rate.Blood Tests
Blood tests are currently available Monday to Friday mornings.
If you are a member of UQMC, blood tests are included in your monthly fee for no extra charge.
If you are paying-per-visit your blood test is €10 which is added on to the price of €45 – €55 total. If your results are normal and you do not need a follow up consult the doctor can discuss your results over the phone, however if your results are in anyway abnormal and you do need a follow up consult then this will also be charged at €30.
Meningitis B Vaccine
​Union Quay Medical Centre now offers the meningitis B vaccine to children whose parents want to avail of the service.
The Men B vaccine is recommended for babies aged 2 months, followed by a second dose at 4 months, and a booster at 12 months.
The Men B vaccine will protect your baby against infection by meningococcal group B bacteria, which are responsible for more than 90% of meningococcal infections in young children. Meningococcal infections can be very serious, causing meningitis and septicaemia (blood poisoning) which can lead to severe brain damage, amputations and, in some cases, death.
Meningitis and septicaemia caused by meningococcal group B bacteria can affect people of any age, but is most common in babies and young children.
The vaccine is not covered by the medical card. The cost of the vaccine is €120 per shot and 2-3 shots will be required depending on the age of your child. The minimum age for vaccination is 2 months.
Vaccines are the only way to prevent meningitis and have almost eliminated some other causes of this deadly disease. Since the first meningitis vaccine was introduced against Hib meningitis in 1992, many kinds of meningitis have been reduced or have dwindled to a mere handful of cases, including Hib, MenC and pneumococcal.
If you would like to discuss Meningitis B vaccine for your children, please talk to of our doctors.
TB Quantiferon Gold Blood Test
You may require TB screening for work or a travel visa. We at UQMC offer this screening service. The service includes:
        A respiratory / TB questionnaire
        Chest X ray if appropriate
        Interferon Gamma Release Assay (IGRA) –Quantiferon Gold.
Active TB implies that you are potentially infectious. We can rule out active TB with a Questionnaire and Chest x ray. If these are satisfactory, then we can rule out active pulmonary TB.
You may be required to have a blood test – IGRA (also known as Quantiferon Gold). This test is validated to screen for latent TB infection. Latent TB is diagnosed if you are asymptomatic and have a normal chest x ray but the IGRA / Quantiferon Gold blood test is positive. If you are diagnosed with latent TB, don't worry, you are not infectious and antibiotic treatment is available.
Our fee for the TB Quantiferon Blood test including consultation with GP is €140. We provide TB Quantiferon blood test Monday to Friday from 8am. Results are received in 4 working days. If you would like to book in for a TB Quantiferon blood test phone us on 0214310311
Childhood Vaccinations & Immunisations at Union Quay Medical Centre
We offer a full childhood and baby vaccination service.
You do not have to pay the clinic for the vaccinations as the HSE will cover all the costs involved to ensure that all eligible babies and children can receive the scheduled vaccines free of charge from their GP.
The schedule of vaccinations changes from time to time but babies currently receive the shots from their GP at two, four, six and 12/13 months.
At Union Quay Medical Centre, we realise that you may not look forward to the vaccination visit with your child, so we will do everything we can to make the visit as stress-free as possible.
Why is vaccination so important for babies and children?
Vaccines offer immunisation from diseases such as influenza which could make your child or baby severely ill or possibly even kill them. Babies and children are more vulnerable than most to such illnesses because their immune systems would not be strong enough to cope with these.
While vaccination might seem daunting, it is extremely safe and not harmful, as any vaccines given are approved by scientists and medical experts after extensive review. There may be a slight discomfort at the time of vaccination, but this will fade and it is certainly preferable to the diseases that could be contracted without immunisation.
If you get your children vaccinated, it not only protects them but minimises the risk of them passing on contagious illnesses to family and friends.
Vaccination could prevent diseases that, if left to develop, would cause serious health complications for your children and require considerable expense for advanced medical treatment.
Get the Flu Vaccine at Union Quay Medical Centre
The flu vaccine is specific to each winter in Ireland and should be taken between September and October for maximum protection. Flu vaccination is particularly advisable for elderly people, international travellers visiting Ireland and other high-risk categories.
The total cost for a flu vaccine and BP check this year is €15 in Union Quay Medical Centre. A €15 flu vaccination consultation includes:
Filling out a screening questionnaire to ensure the flu vaccine is suitable for you (It is suitable for most people).
A brief consultation with our doctor to review the questionnaire.
A blood pressure check.
The €15 fee does not include a general consultation with the doctor.
Call 021 4310311 for a flu vaccination​ appointment or fill out our enquiry form here:
Flu vaccine enquiry
Why should I get the flu vaccine?​
The flu vaccine may lead to slight side effects which would fade quickly, but it certainly does not give you the flu.
By getting vaccinated, you drastically reduce the risk of passing on flu symptoms to people with compromised immune systems. For example, older relatives or people with chronic health conditions would suffer badly from catching the flu.
Even in cases where the vaccine does not completely prevent the onset of flu, the severity of the symptoms would be far lesser than if you refused vaccination.
Most health insurance providers would cover the costs of flu vaccination, as it is generally considered preventive treatment.
Flu vaccination for groups, clubs and corporate clients in Ireland
Union Quay Medical Centre offer an on-site flu vaccination service for groups, companies or organisations of 10 people or more. With the constantly changing weather conditions in Ireland throughout winter, early flu vaccination ensures minimum employee absenteeism due to flu throughout the winter months. At Union Quay Medical Centre we prioritise convenience for our clients. Therefore, we can come to you and vaccinate your group – if some employees / members cannot make this on site clinic, we will arrange for them to receive the flu vaccination at Union Quay Medical Centre, at no extra cost.
At €15 per person for this year's winter flu vaccine, we offer some of most competitive flu vaccination prices  in Ireland. You will never experience any hidden charges at Union Quay Medical Centre.
Call​ 021 4310311 to discuss more on flu vaccines or to arrange an appointment.