Flu Vaccine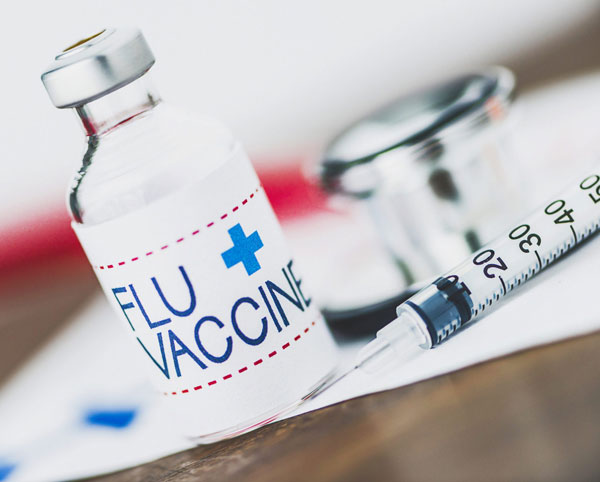 The flu vaccine is specific to each winter in Ireland and should be taken between September and October for maximum protection. Flu vaccination is particularly advisable for elderly people, international travellers visiting Ireland and other high-risk categories.
Get the Flu Vaccine at Union Quay Medical Centre
Call 021 4310311 for a flu vaccination​ appointment or fill out our enquiry form here:
Why should I get the flu vaccine?
The flu vaccine may lead to slight side effects which would fade quickly, but it certainly does not give you the flu.
By getting vaccinated, you drastically reduce the risk of passing on flu symptoms to people with compromised immune systems. For example, older relatives or people with chronic health conditions would suffer badly from catching the flu.
Even in cases where the vaccine does not completely prevent the onset of flu, the severity of the symptoms would be far lesser than if you refused vaccination.
Most health insurance providers would cover the costs of flu vaccination, as it is generally considered preventive treatment.
Flu vaccination for groups, clubs and corporate clients in Ireland
Union Quay Medical Centre offer an on-site flu vaccination service for groups, companies or organisations of 20 people or more. With the constantly changing weather conditions in Ireland throughout winter, early flu vaccination ensures minimum employee absenteeism due to flu throughout the winter months. At Union Quay Medical Centre we prioritise convenience for our clients. Therefore, we can come to you and vaccinate your group – if some employees / members cannot make this on site clinic, we will arrange for them to receive the flu vaccination at Union Quay Medical Centre, at no extra cost.
Call​ 021 4310311 to discuss more on flu vaccines or to arrange an appointment.